Diane and Chad invited the family to visit their place on Kerr Lake, near Clarksville, Virginia, for the 4th of July week. What could be more fitting for the 4th of July gathering than for an American Bald Eagle to perch only a few yards from where we were swimming.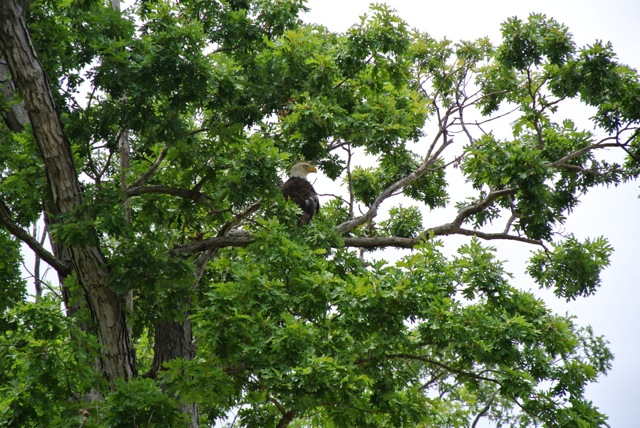 The Lake
The lake was the focus of activities for the week — here are a few pictures.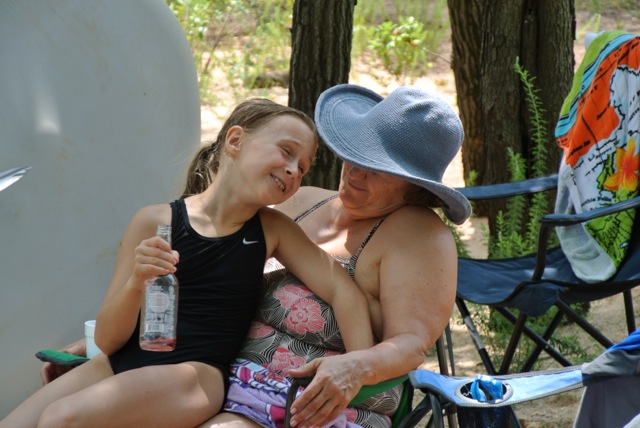 Skyler and her Nana having a good time.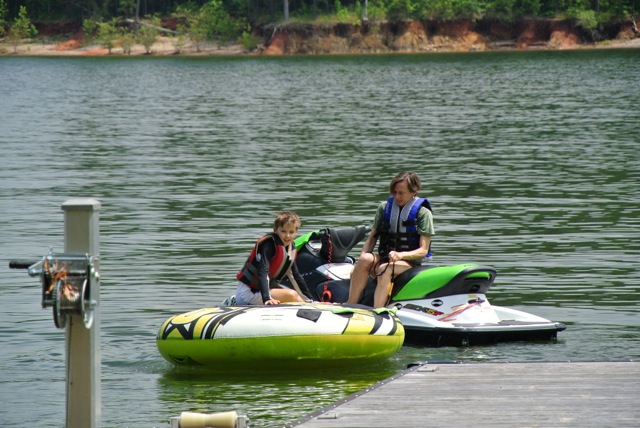 Diane preparing to pull Camille on the tube.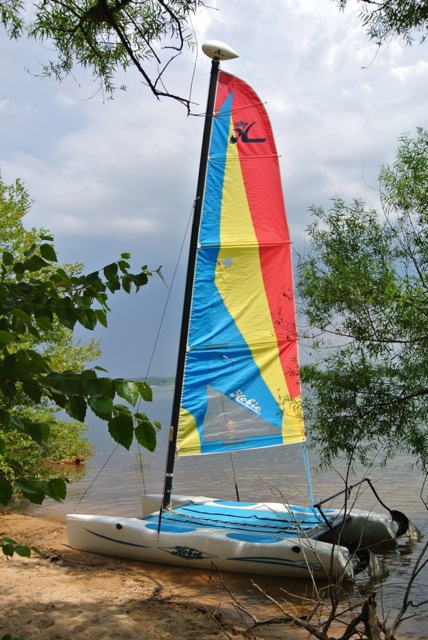 Diane's Hobie Wave — not much wind during the week.

Cody and Sky — who knows what they are doing.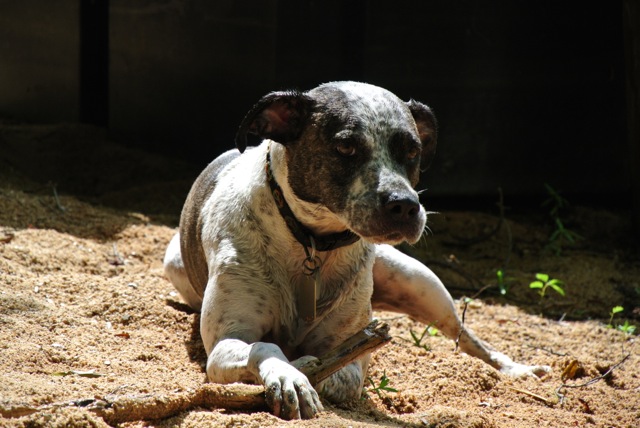 Gabby wanting someone to throw the stick.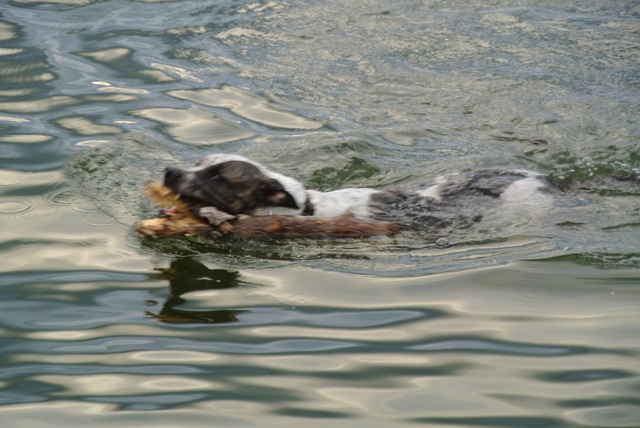 Someone did!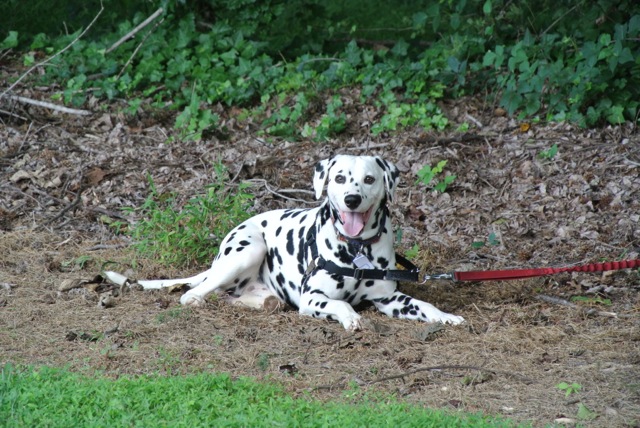 Cosmo came all the way from Connecticut for the celebration.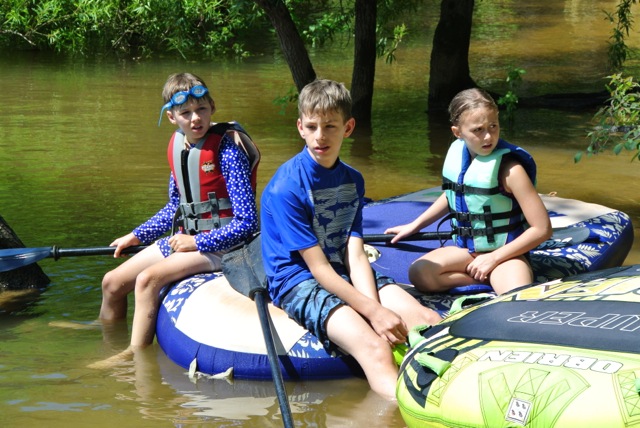 Tension?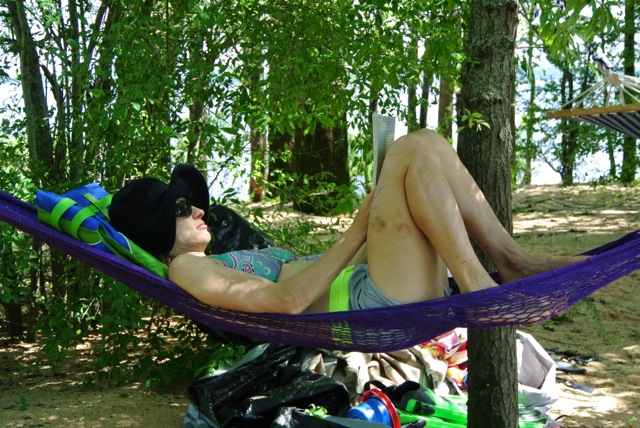 Elaine.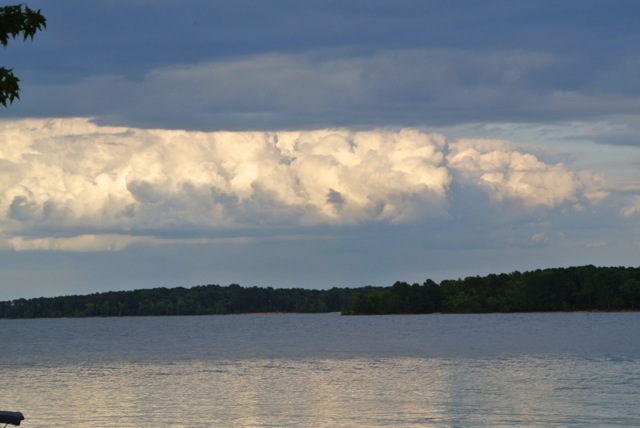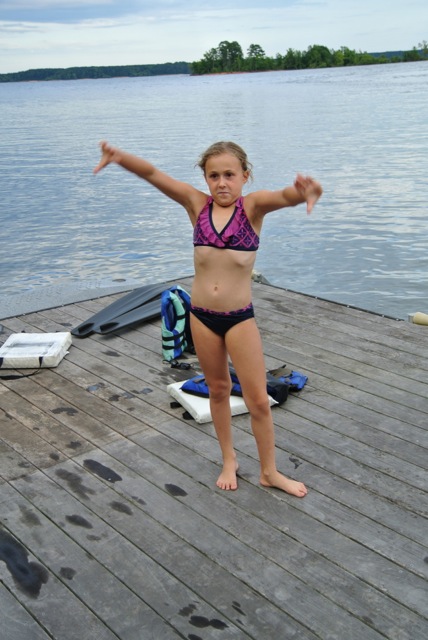 Skyler.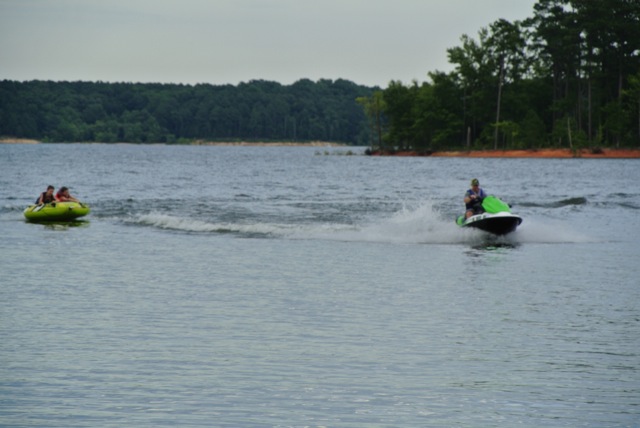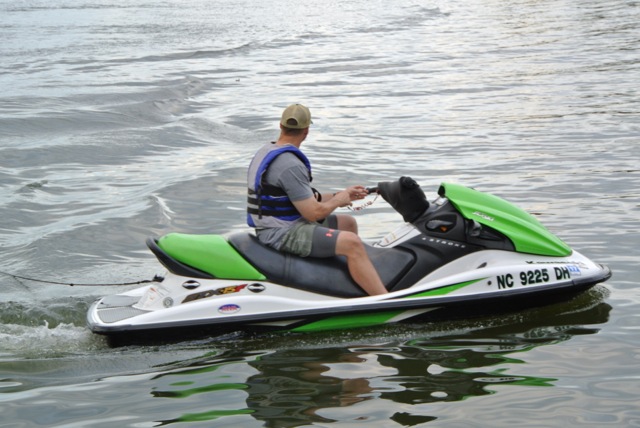 Chad tirelessly pulled tubers and skiers. Skyler and Camille have about got the training skies mastered.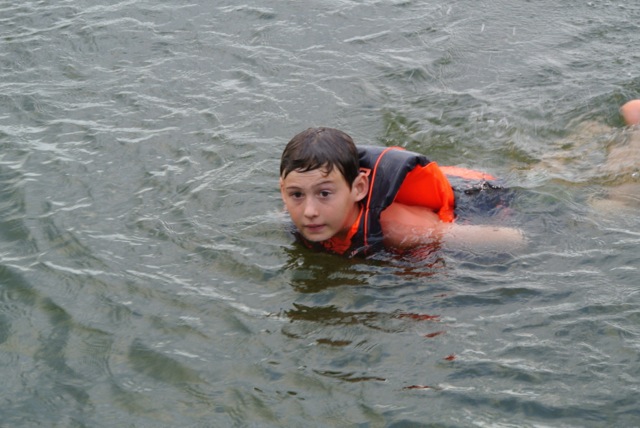 Cody.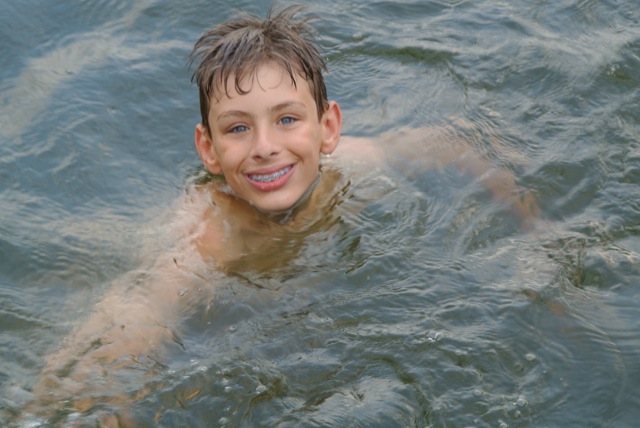 David.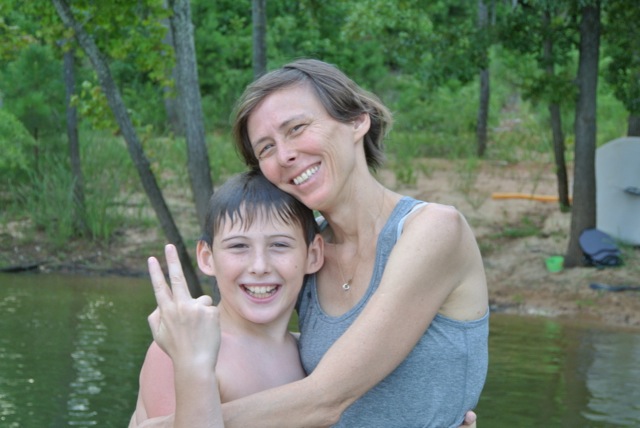 Cody and Diane — a nice pose.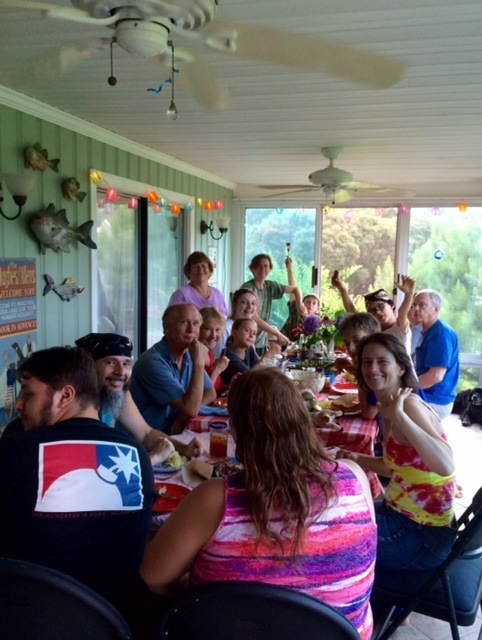 Danny, Fonda, Sarah, and her family came over for an afternoon and dinner.
Sparklers
In years past we have gone to the Clarksville 4th of July Parade and to a public fireworks display. This year timing and weather did not cooperate. There were sparklers from previous years.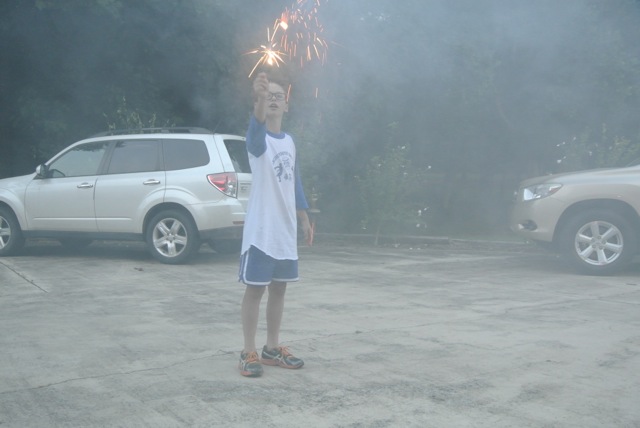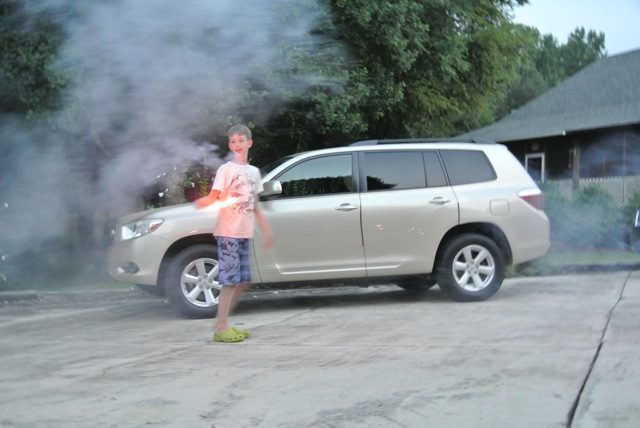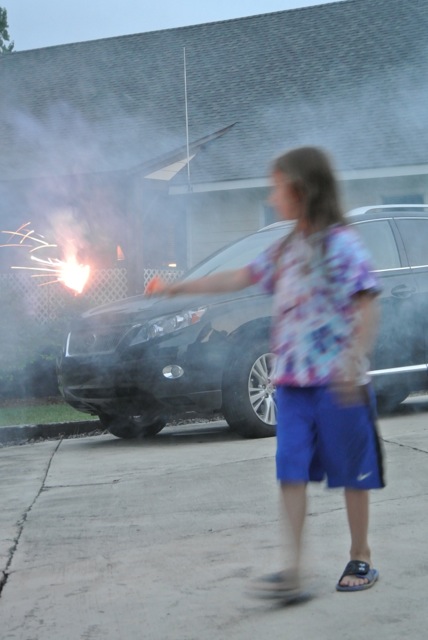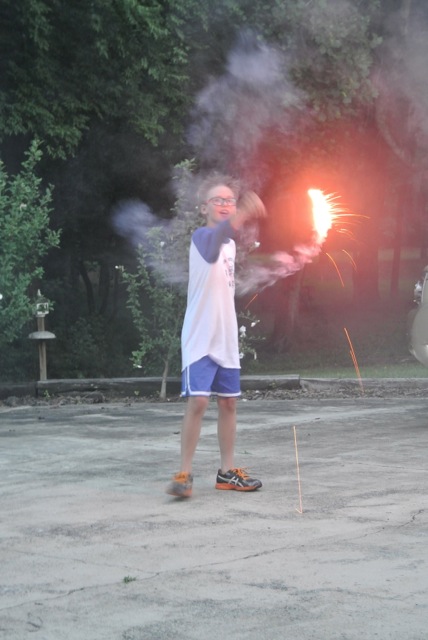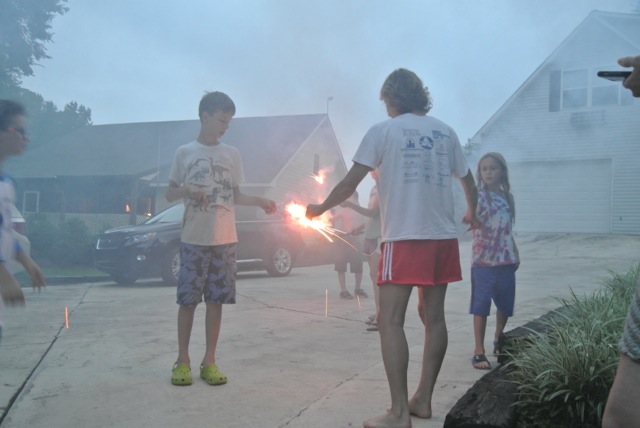 The Penata
Cody's birthday is close to the 4th. He is eleven this year. His Nana prepared a pinata to help celebrate the occasion. He has been told there will no pinatas for teenagers.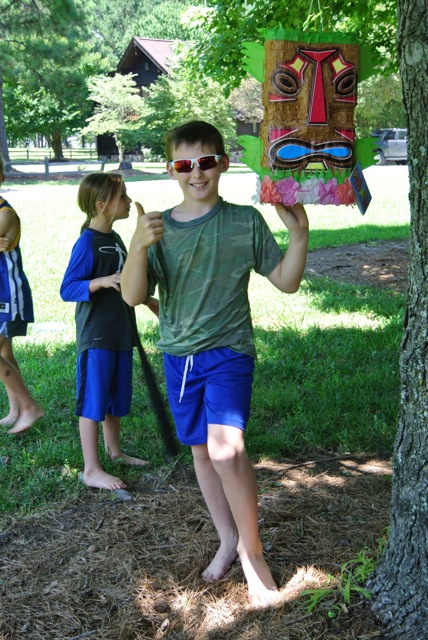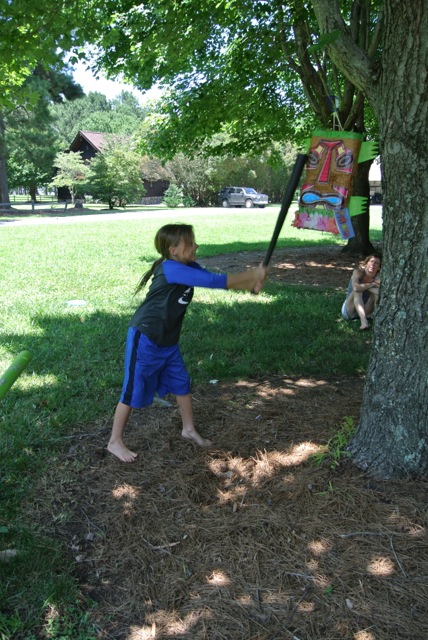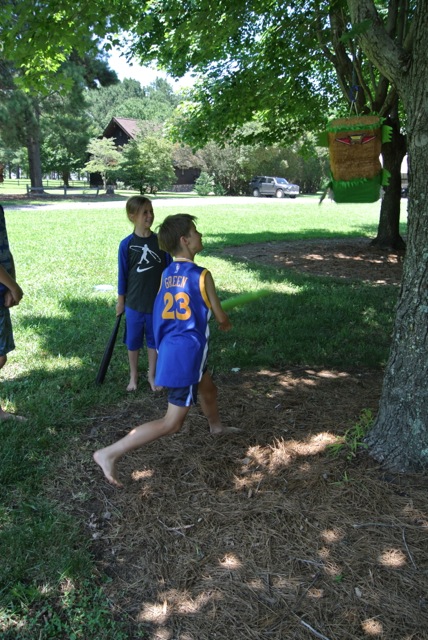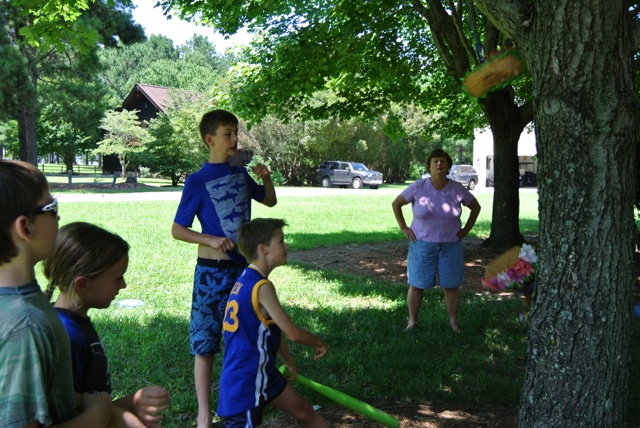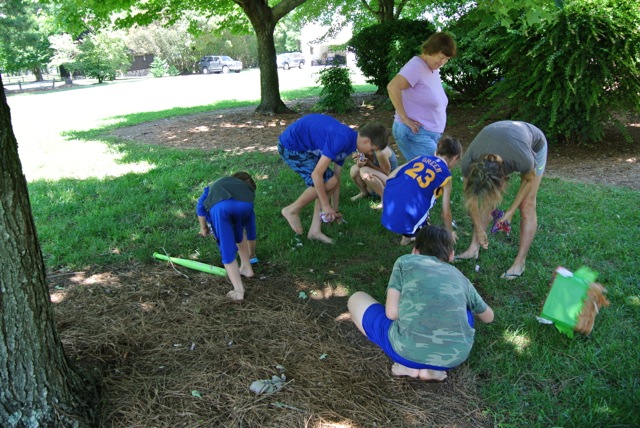 David's Play
David had planned to produce a play during the week. Production was stymied by one of the most violent thunder storms in my memory. It was a shame as the costumes and makeup were totally awesome.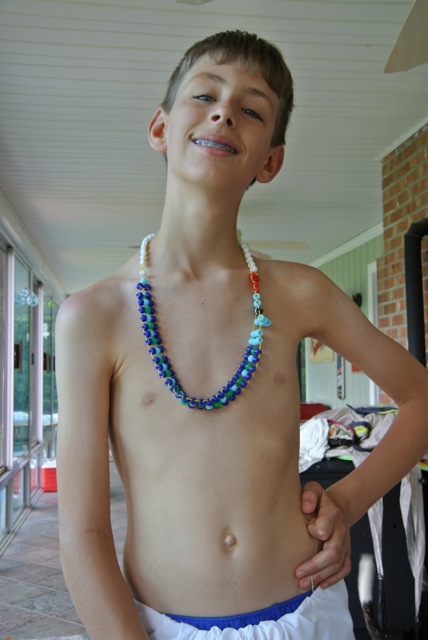 The Director.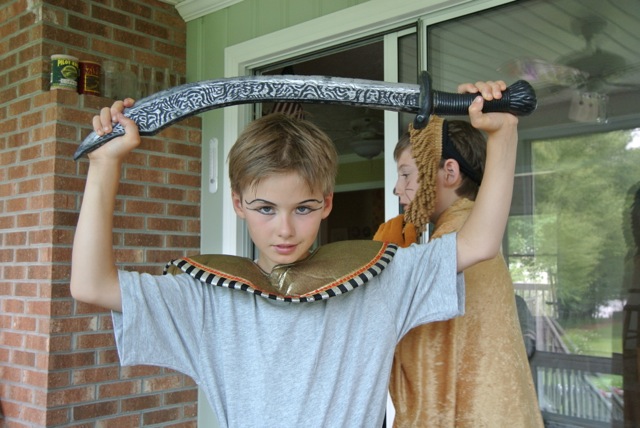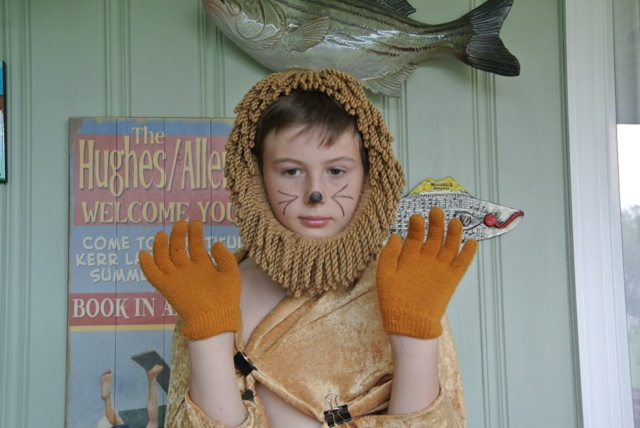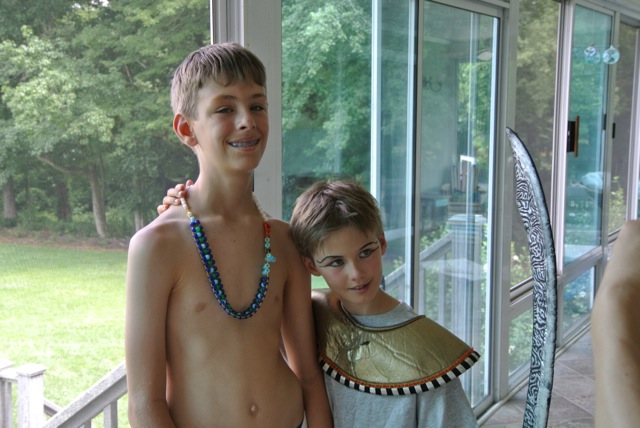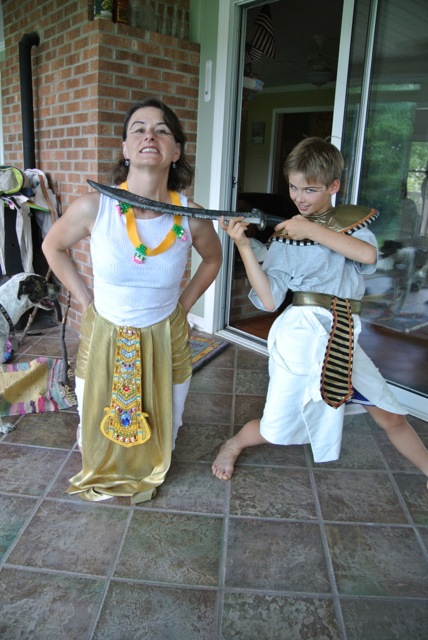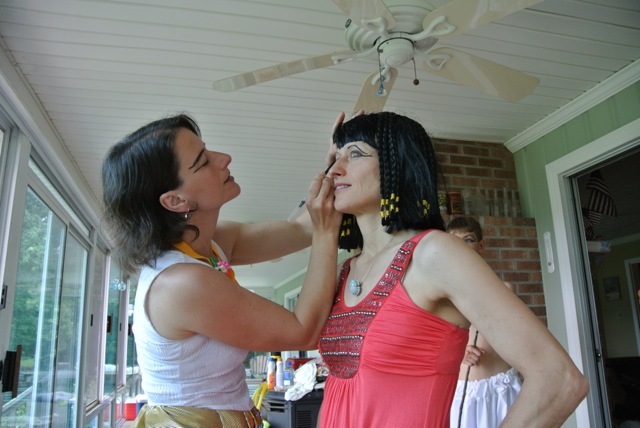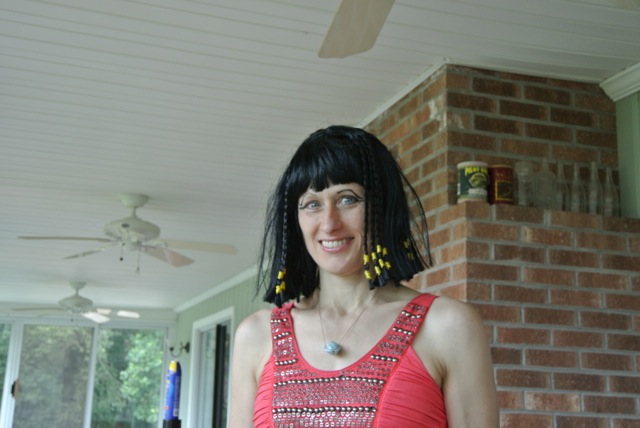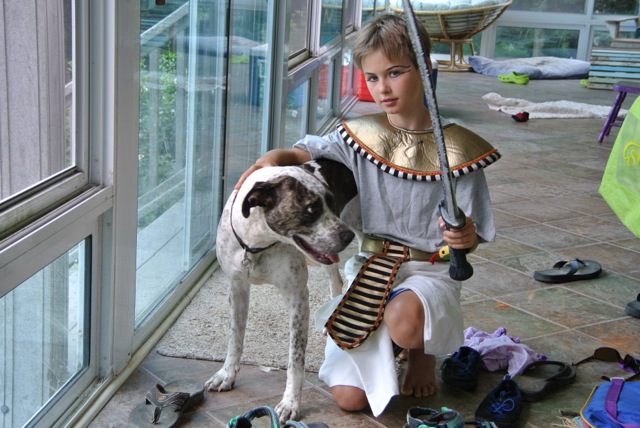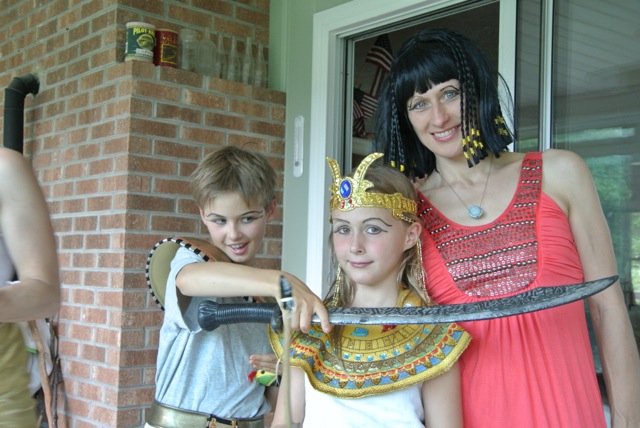 Wildlife
On a trip to Los Bandidos in Clarksville we go by a man made osprey nest. It is occupied by three big babies that should be kicked out of the nest. No pictures since the nest is on a causeway with no place to park. Coming back, Elaine got these pictures.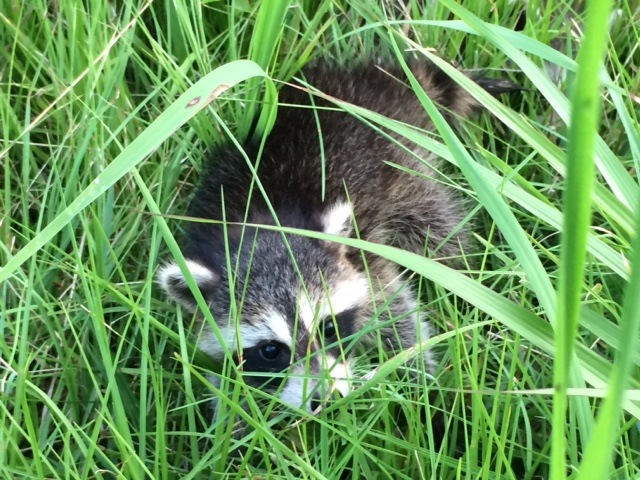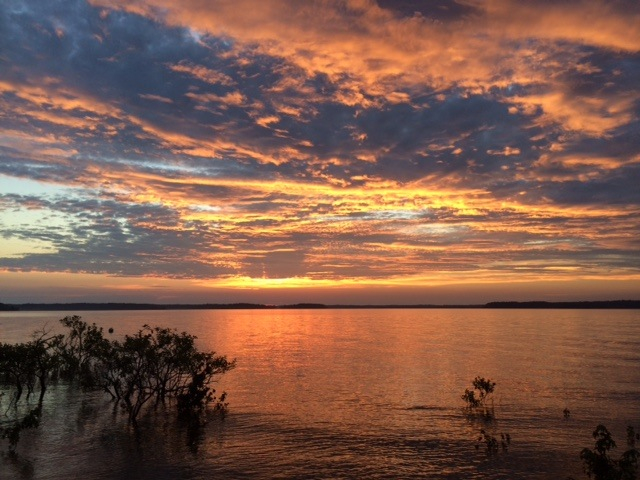 Here are some fellows close to the house.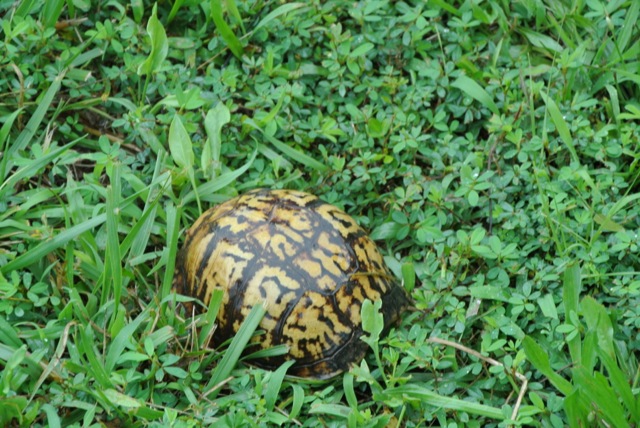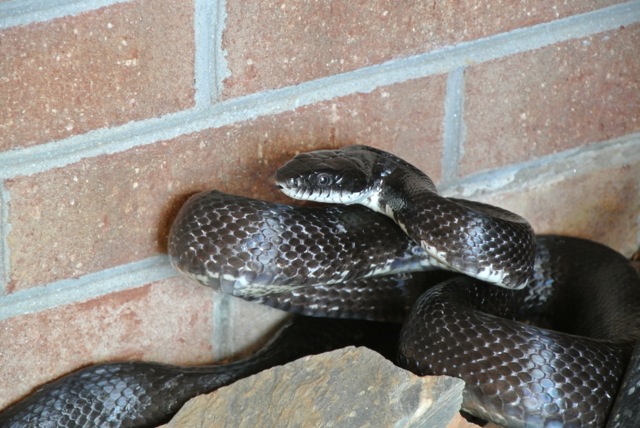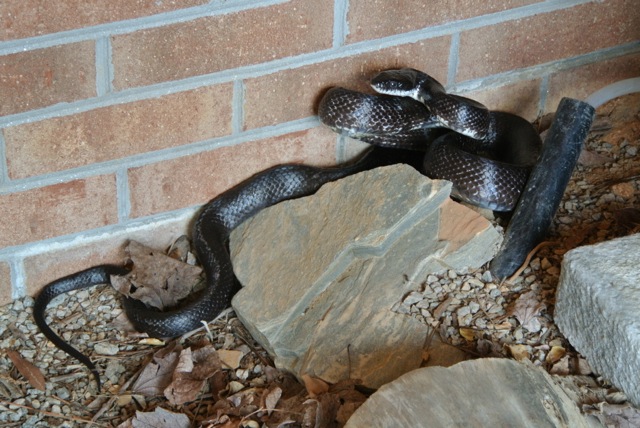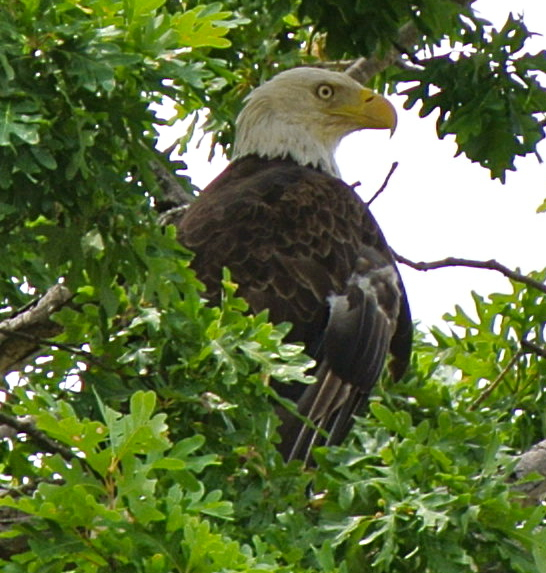 Same eagle — just cropped for more detail.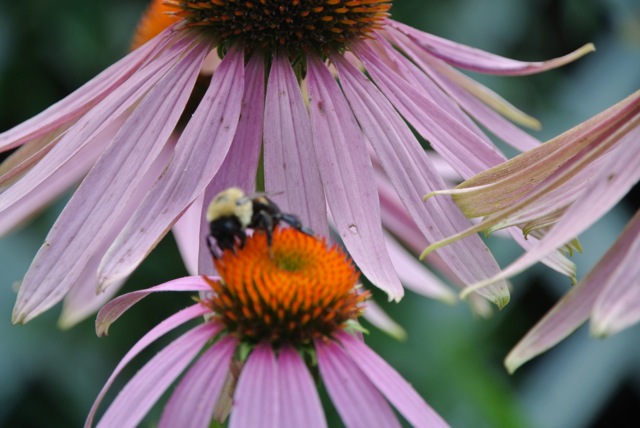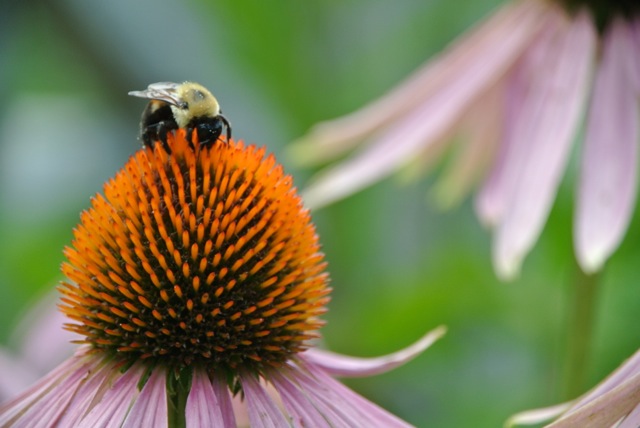 MMA girls
The girls found a nice deposit of orange clay. They may have a great future as MMA fighters.