This page describes how to find  Turtle Back Arch. Turtle Back Arch is not a big arch, but is rather nice and it poses a small challenge to find it. Turtle Back Arch is a short distance off the Swift Camp Creek Trail, which starts from the Rock Bridge Loop Trail. The quickest way to get to the Swift Camp Creek Trail is to start the loop from the back side of the picnic area. But you would miss Rock Bridge and Creation Falls, and that would be tragic. Natural arches with streams under them are extremely rare. This is Rock Bridge and my hiking companion Edward, a UK graduate student.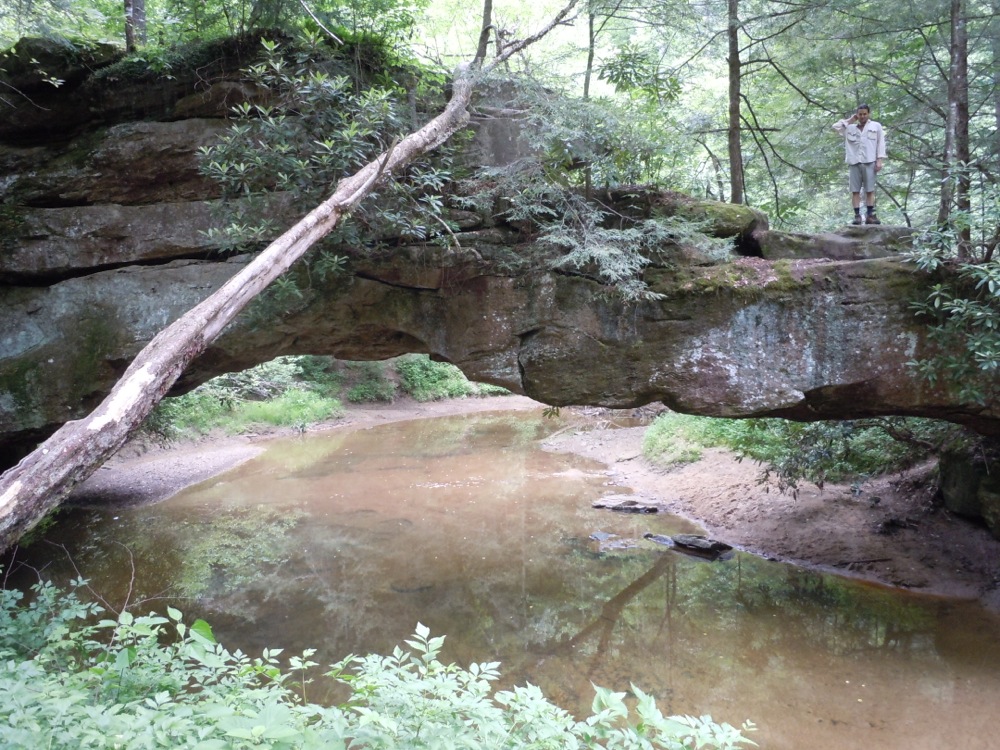 A little after the bridge you reach the junction with the Swift Camp Creek trail. In an another mile or so, you go between two large boulders. This is the signal that it is less than a quarter of a mile to the turn off to Turtle Back Arch.
There is a small falls, on the right, immediately before the turnoff to Turtle Back Arch.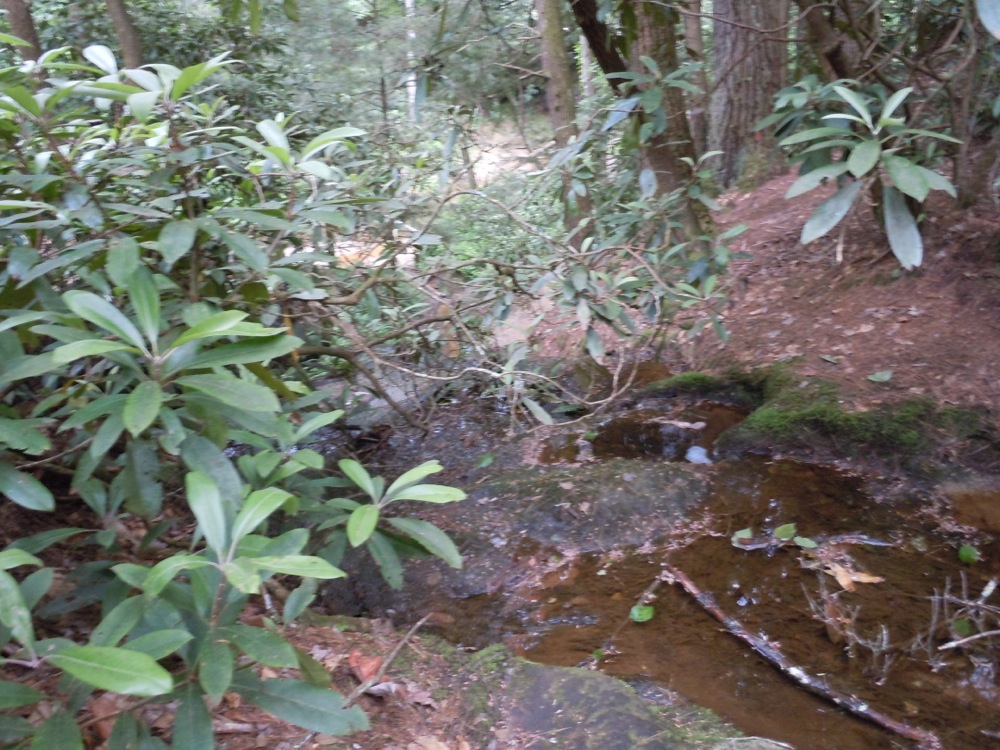 Take this rhododendron tunnel to the left.
You will enter this open camping area. Continue through to the top of the ridge — there are several paths that do this.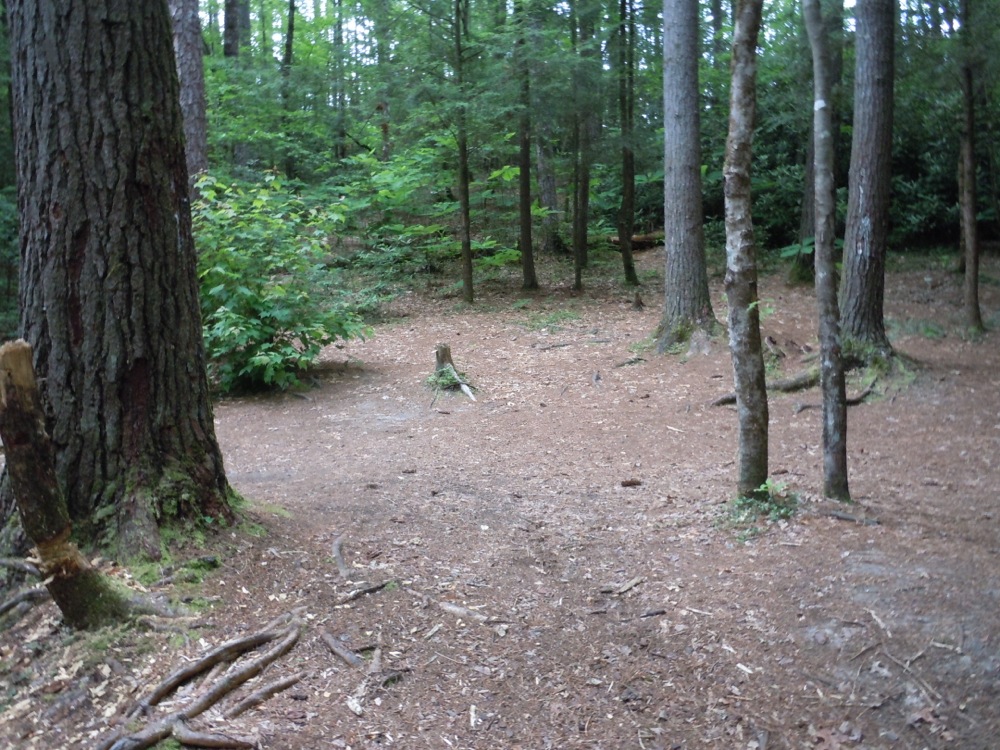 When you reach the ridge top, go left (roughly west) until you reach a rock. You will eventually need be at Edward's level, but there is an easier way up.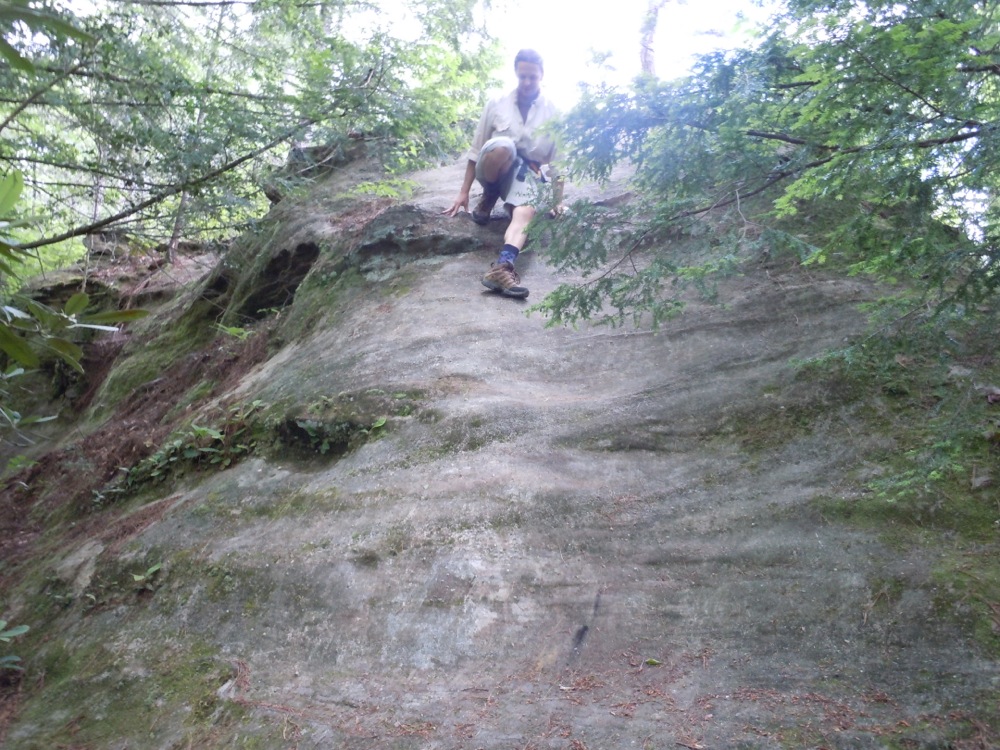 Look for these features.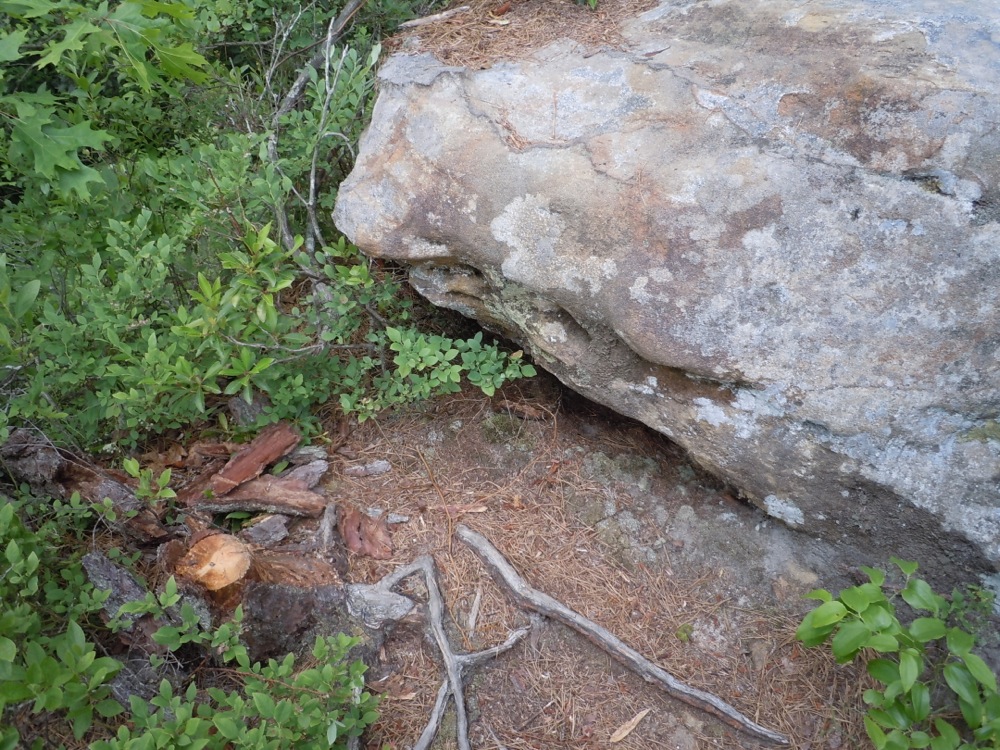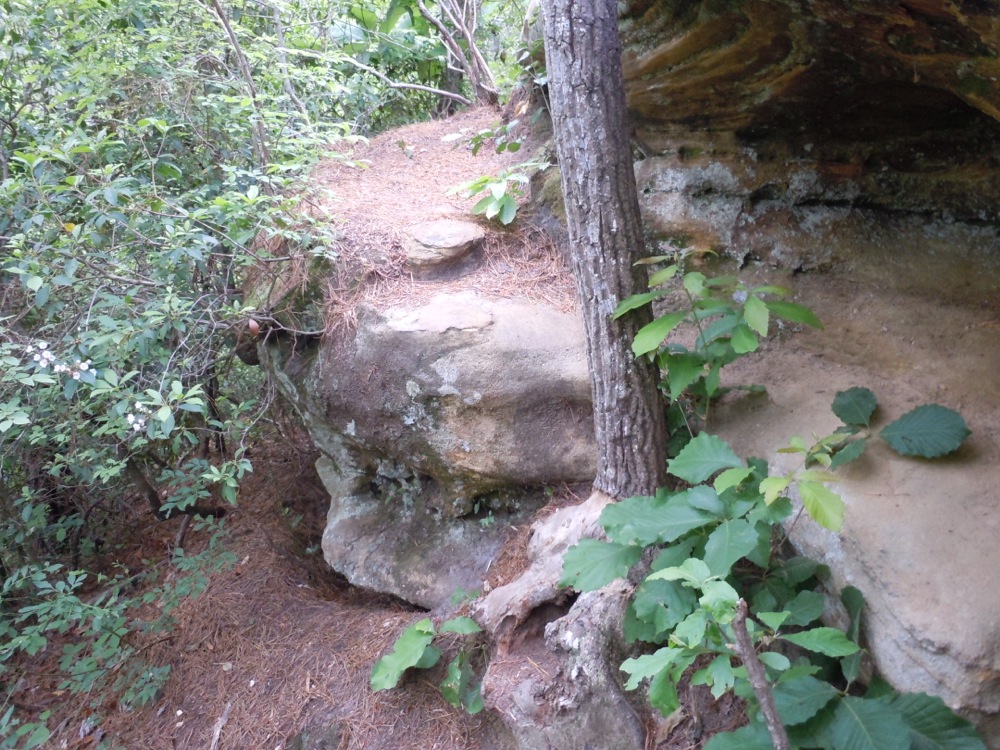 This is the key landmark. If you go straight ahead, you will go over the arch without seeing it, as we did on the first pass. Instead, go right initially but curl around to the left.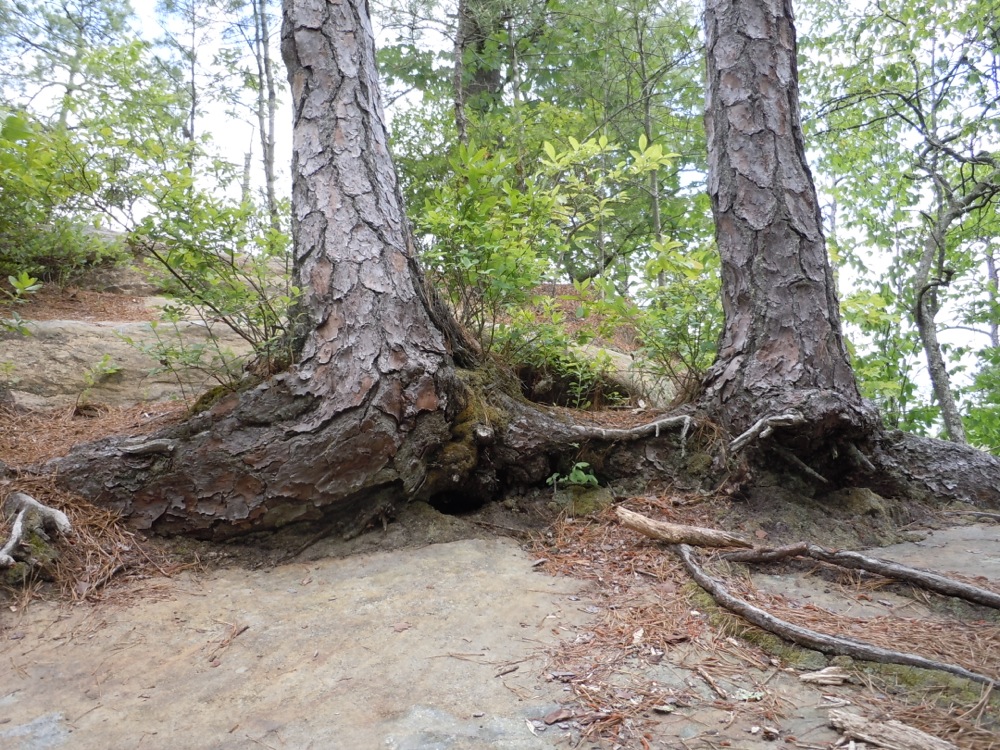 Go down here and continue — maybe fifty feet.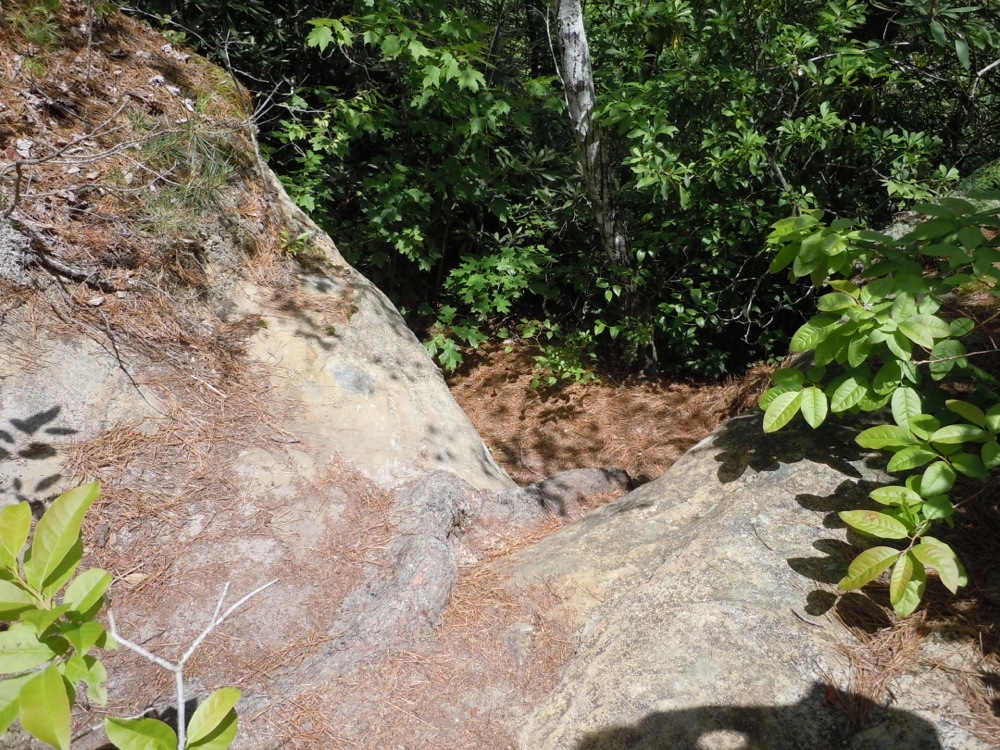 Voilà.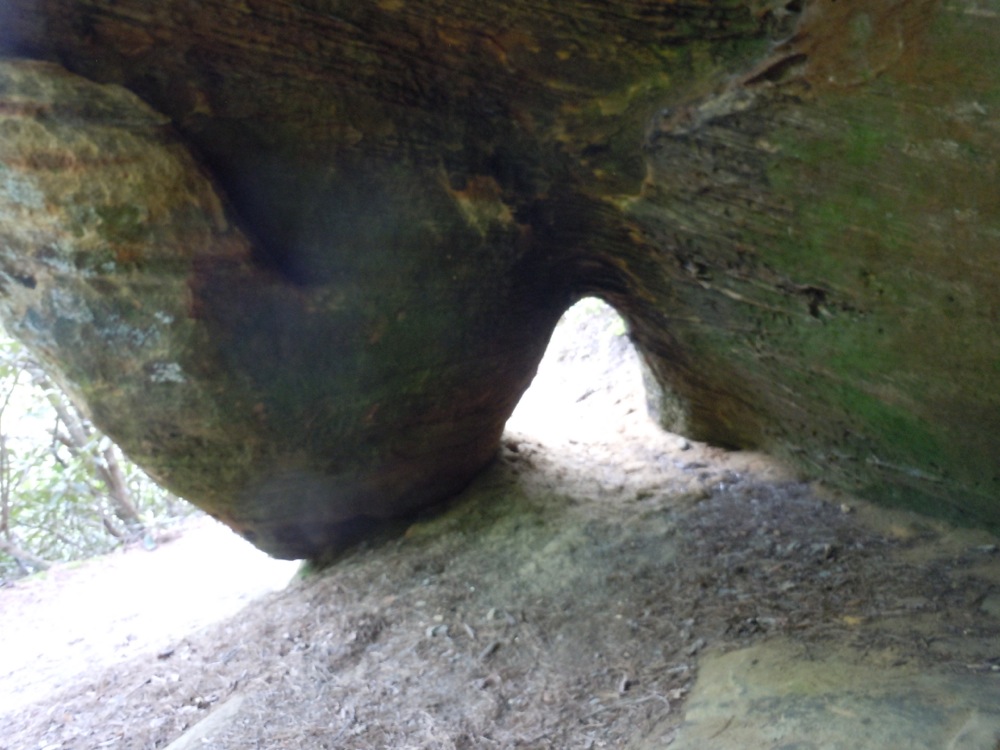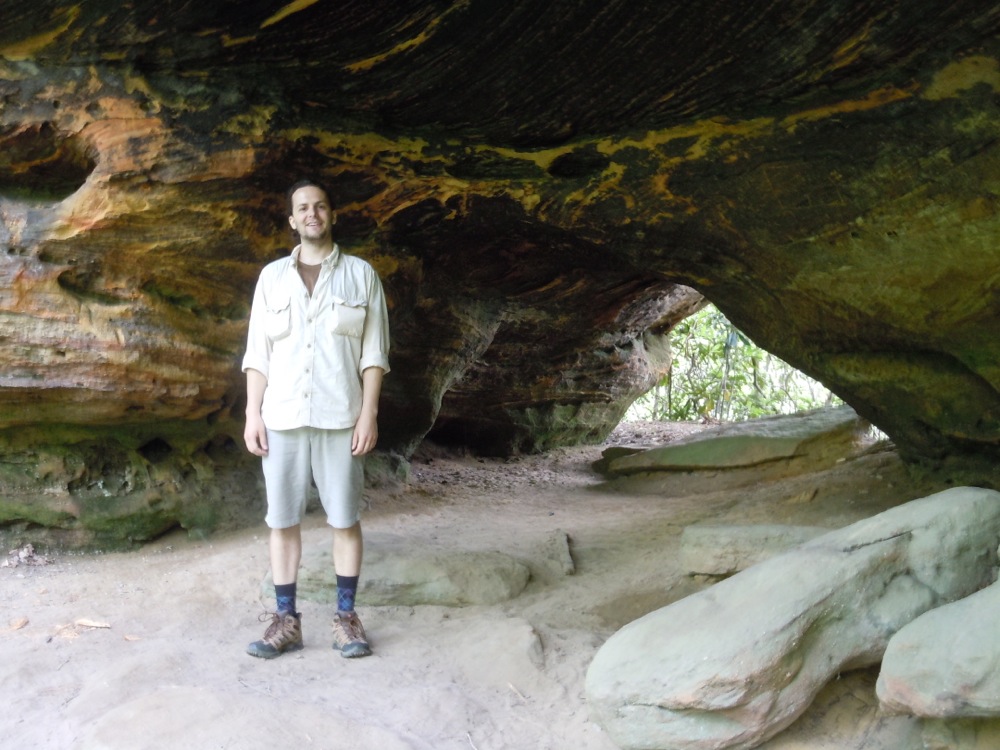 It is easy to backtrack to the loop and complete it.